Designed by Alex de Rijke of dRMM Architects, the shape-shifting home puts a fresh spin on country living.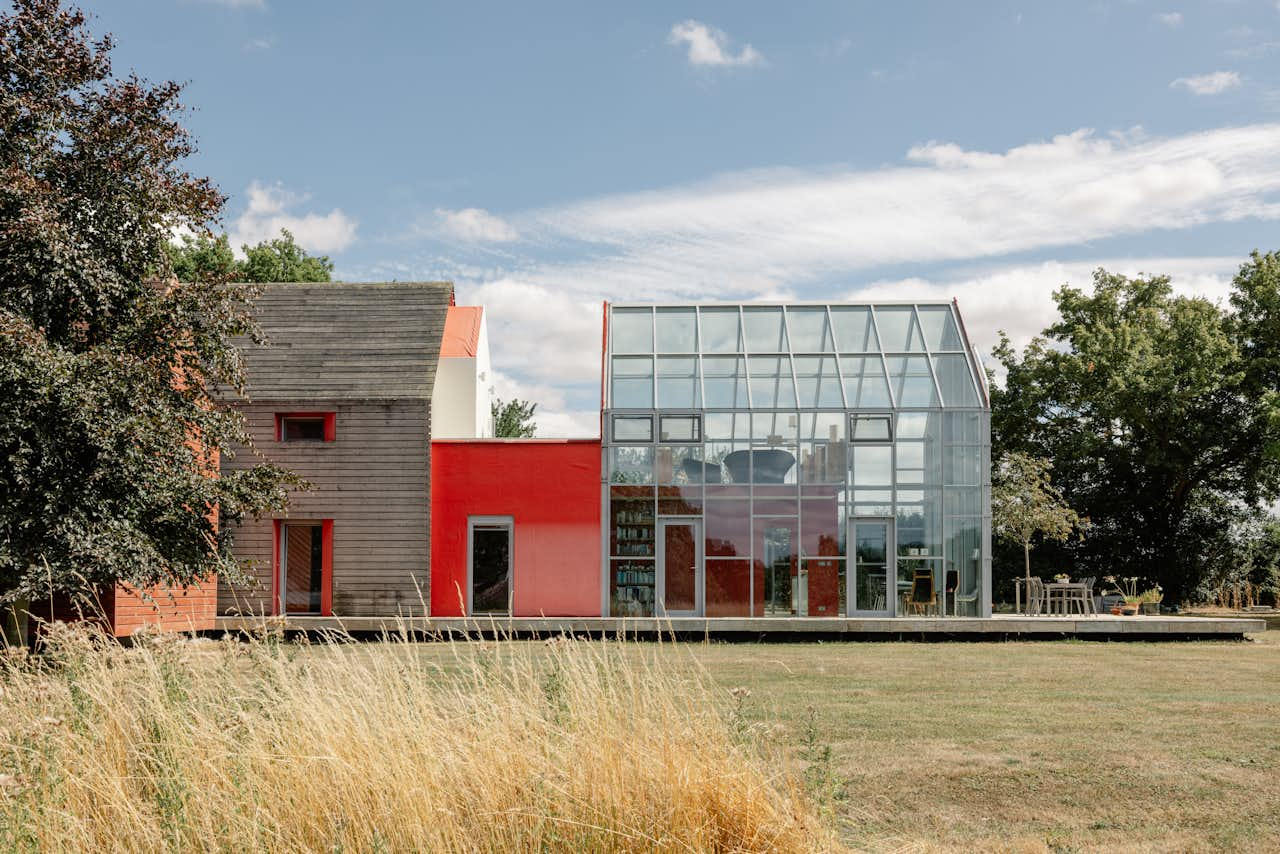 "Designed in response to the client's brief for a bold, auspicious home, Sliding House is an award-winning, three-bedroom house in Suffolk designed by Alex de Rijke of dRMM Architects. Three distinct buildings form this house, their simple architectural profiles belying their ability to alter dynamically in character, openness and light. The larch-clad casing slides back and forth, creating delightful opportunities for both open-air living and sheltered enclosure. Positioned in the heart of the rolling East Anglian countryside, it is set on three and a half acres of bucolic gardens, orchards, and meadows. The house has high-specification eco credentials at its core, creating a radical and responsive, modern way of living."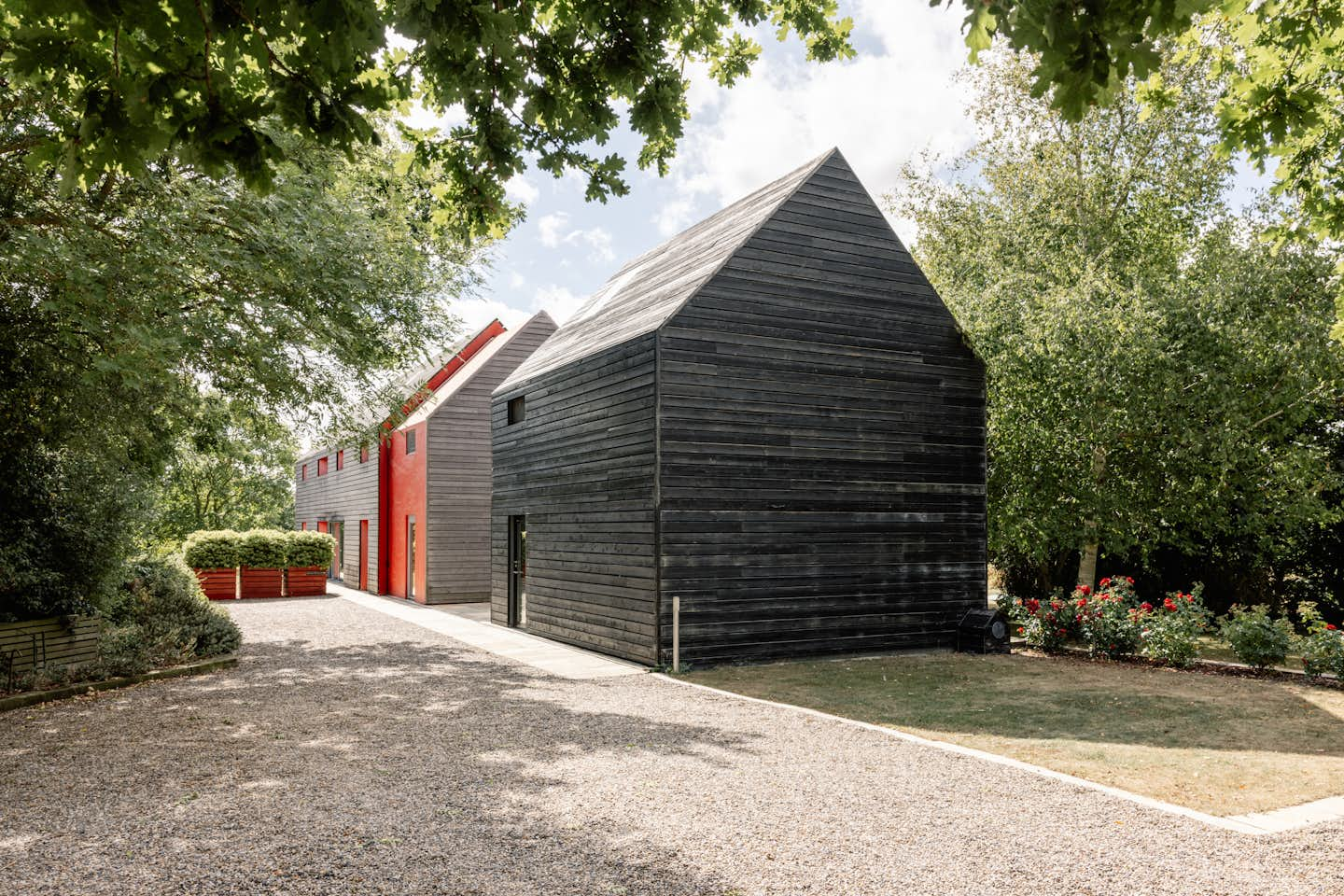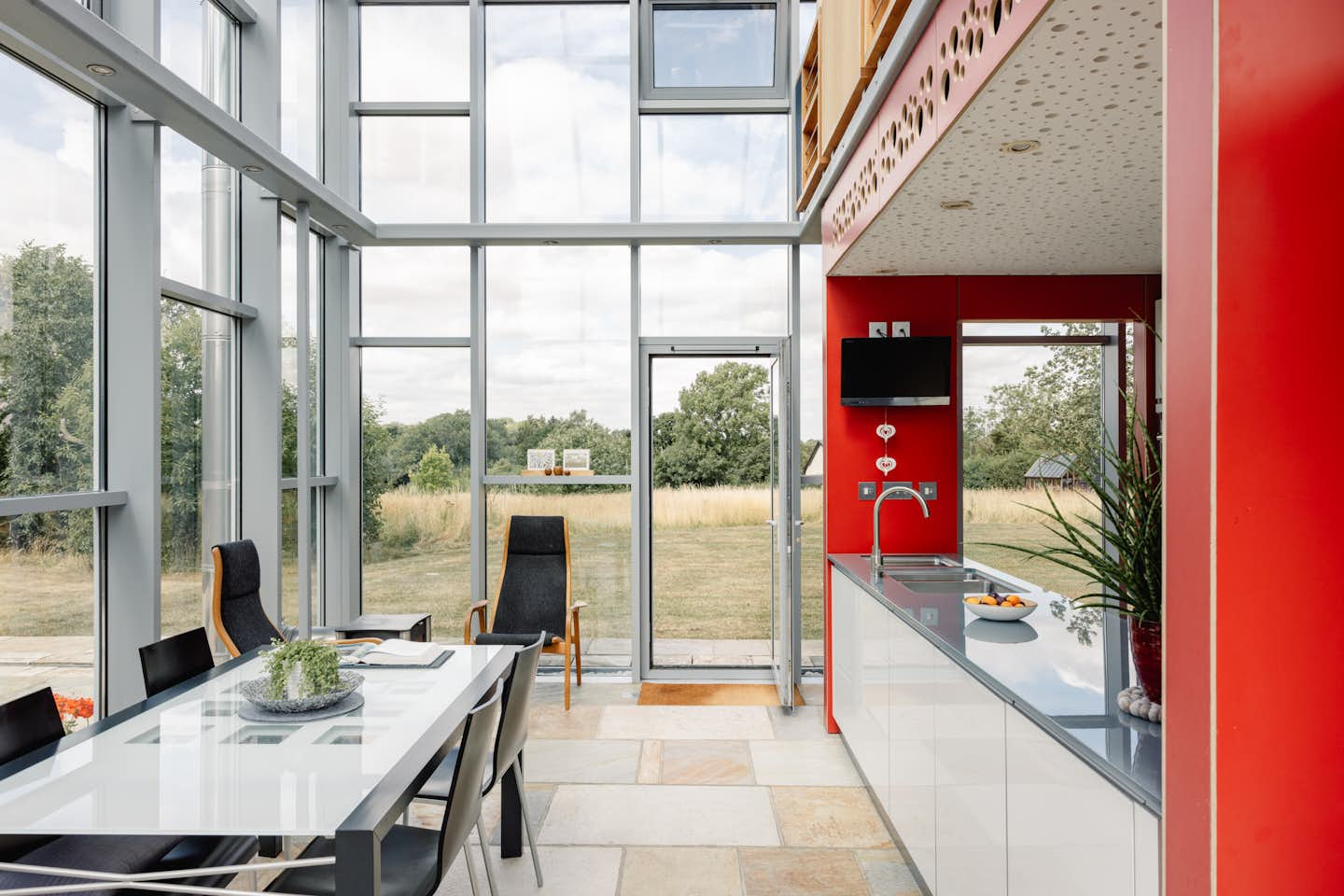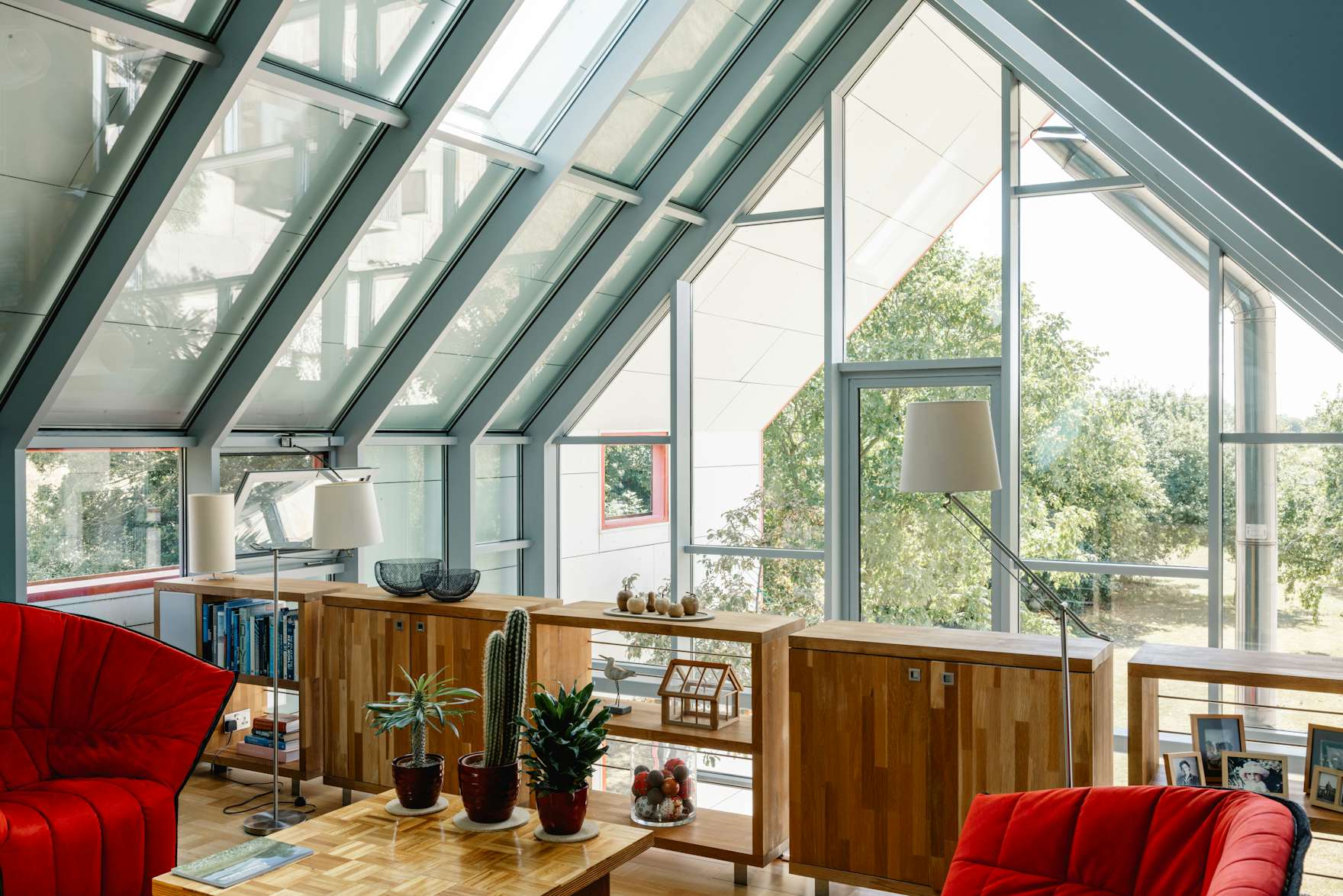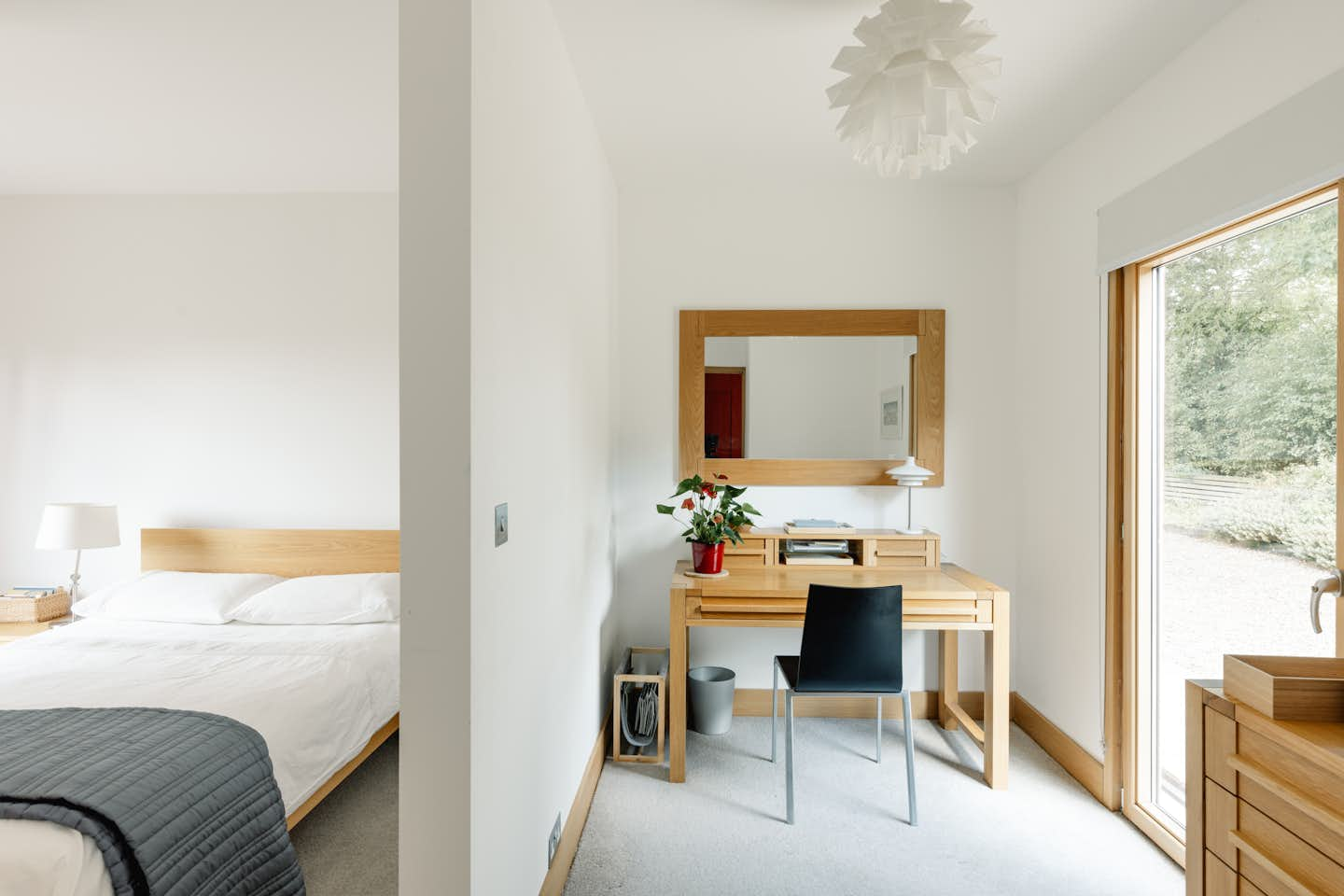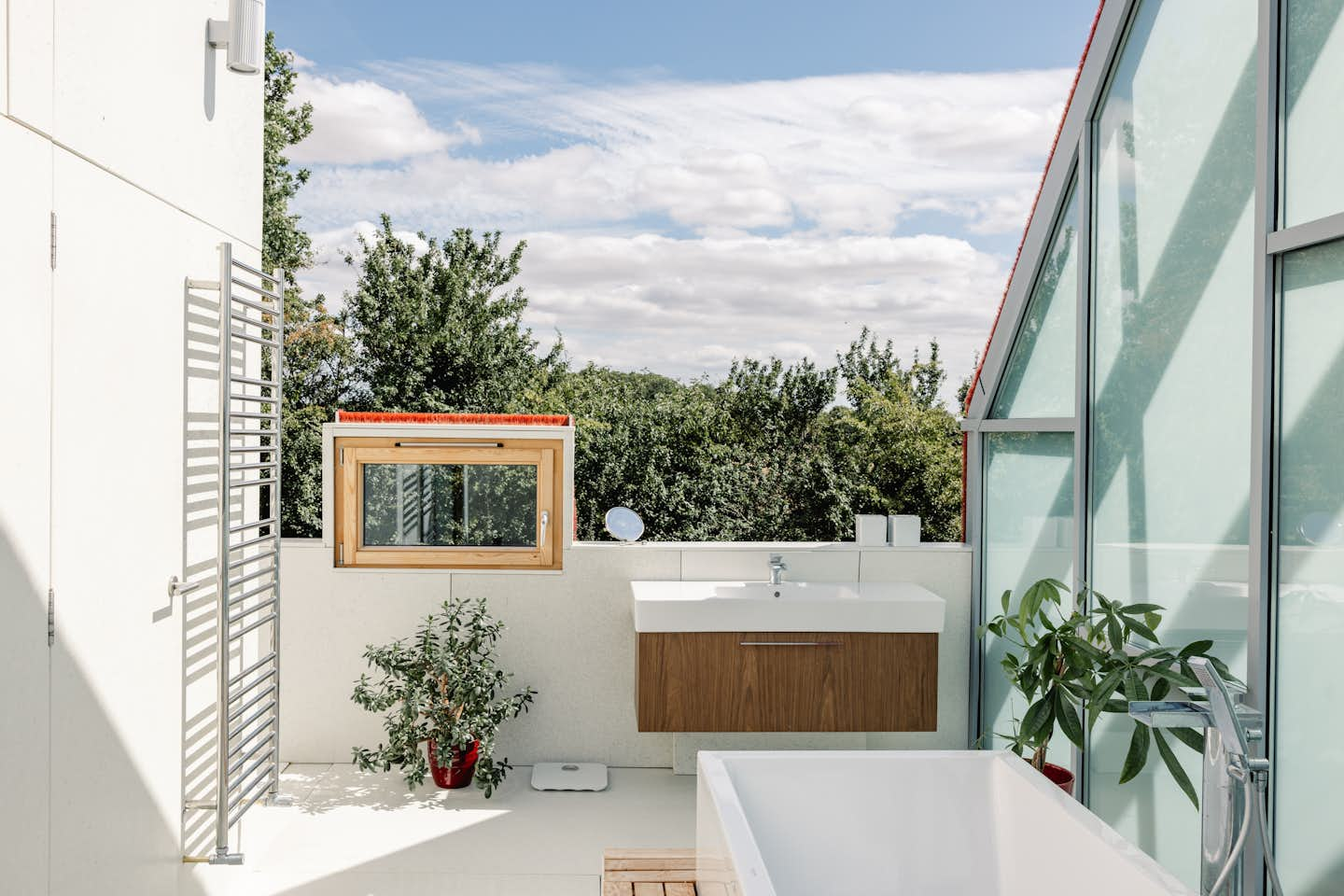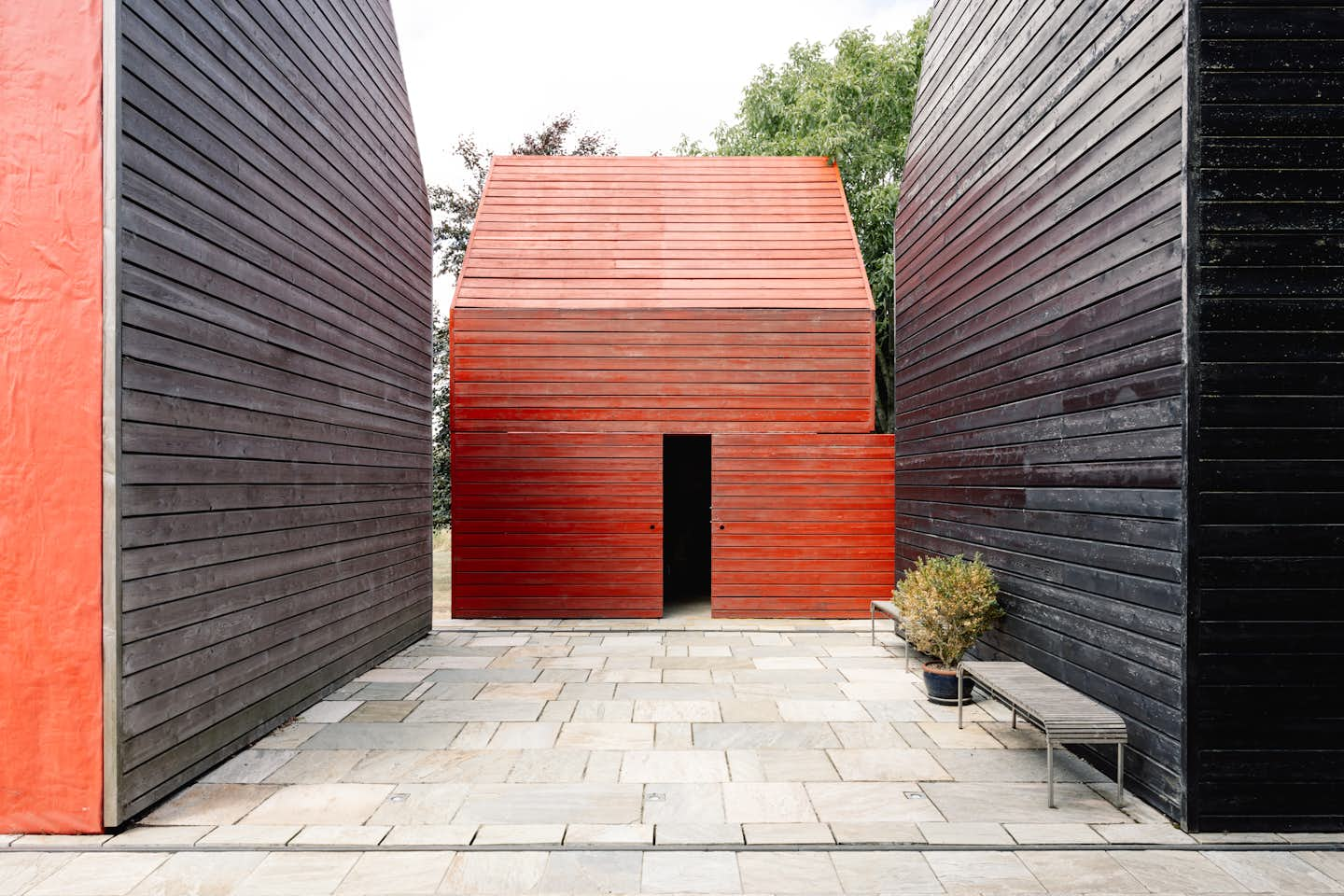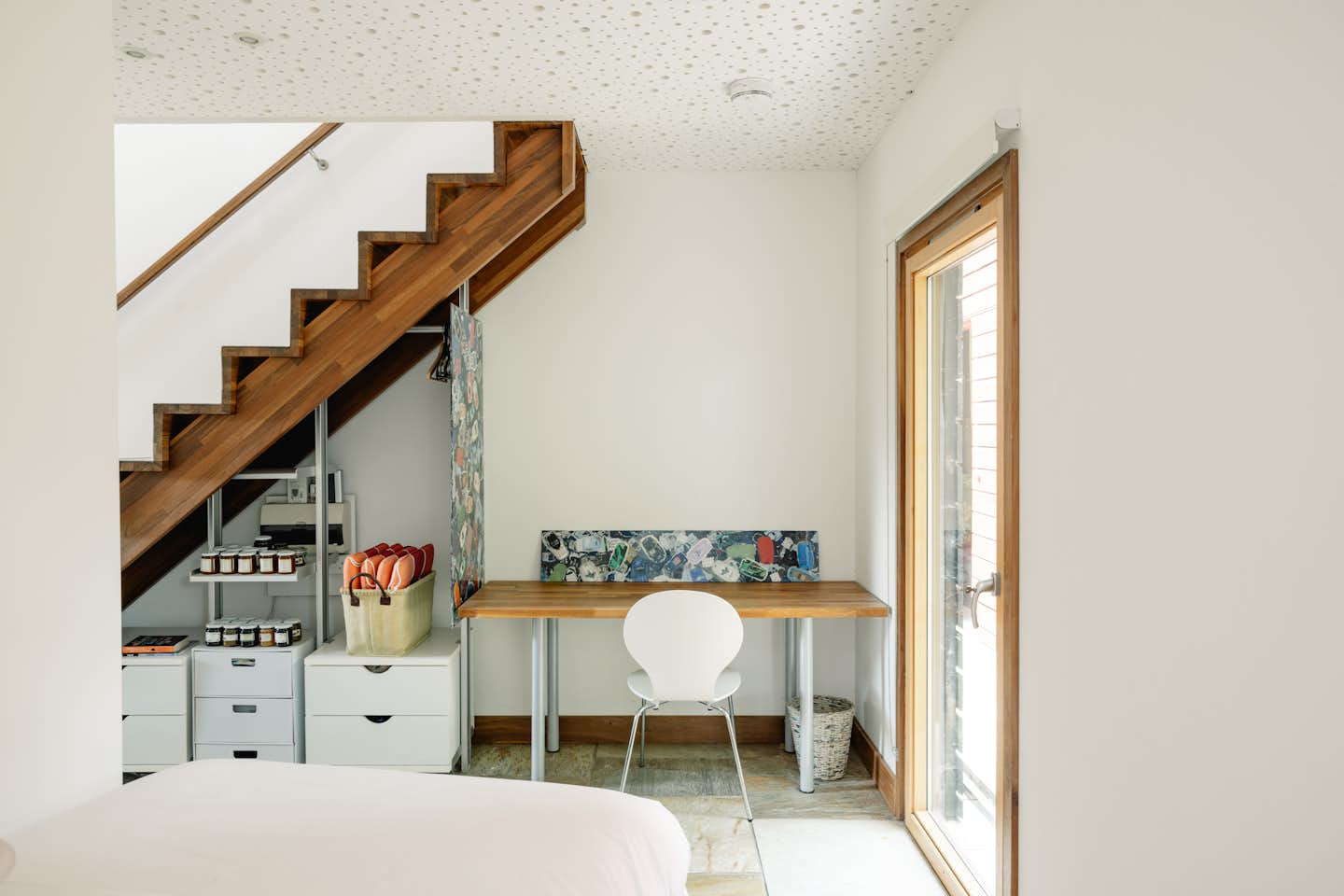 The second structure has a light-filled layout, complete with a bedroom, bath, and office.