Contemporary architecture meets a mountain landscape with approved plans for growth.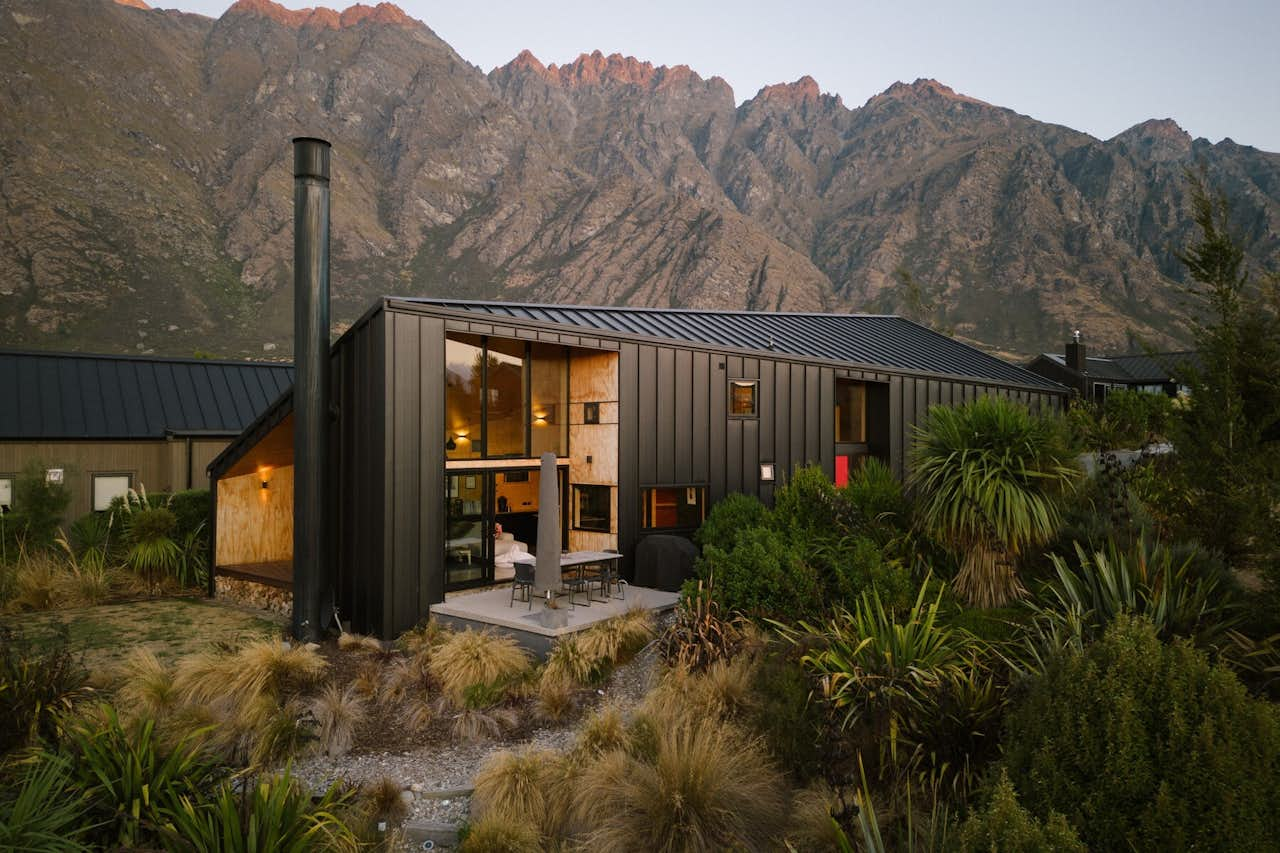 Tom's House is a story of inspiration, meeting an architectural desire to challenge the status quo. This home was designed by award-winning architect Anna-Marie Chin and won the 2016 Small Home of the Year Award. The property sits proudly on a reserve-fronting ridge line in Jack's Point, taking the rigid design guidelines of the neighborhood and redefining them in response to the landscape.
The asymmetrical gable running diagonally from end to end creates dynamic spaces internally and an architectural envelope that is at home with the dramatic backdrop of the Remarkables mountain range to the east. Set over a 1,700-square-foot floor plan, the property wants for nothing. There are a number of cleverly designed multi-use spaces along with three double bedrooms and two bathrooms, including the primary with its own en suite and view from the bath.
The mezzanine nook is tucked away above the built-in dining booth complete with bench seating and hidden storage. Seamless integration from indoors to out creates an immersive experience capitalizing on the many staggering views but also draws attention to the private balcony, patio, garden, and spa.
The material palette of natural materials along with light and dark tones creates a cozy yet contemporary feel. As just stage one of a two-stage build with approved plans, there's also room for growth.